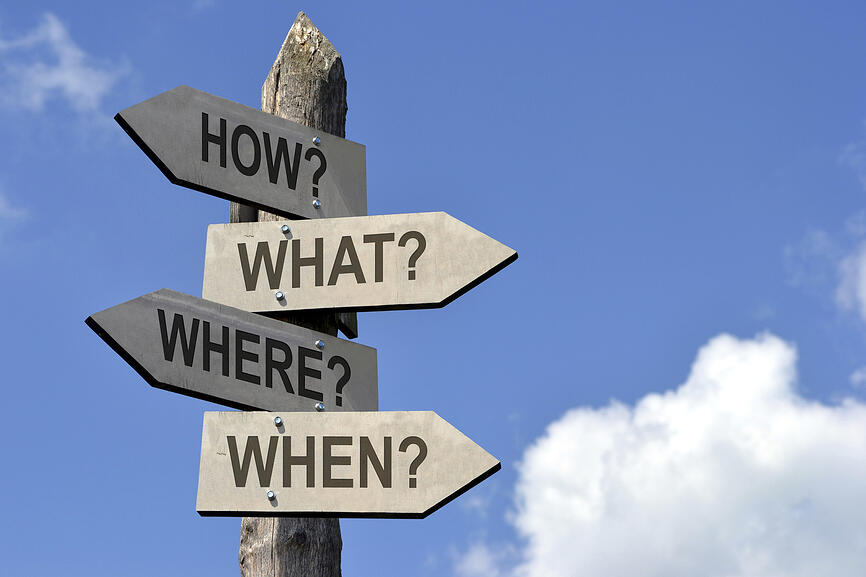 We've said it before and we'll say it again: The most important measure of an ad is not how good it looks, how clever the CEO thinks it is, or whether it wins awards.
The most important measure of an ad is results.
That is, how effective it is at meeting your performance metric – such as driving calls, website visits, donations or sales and ultimately revenue.
If you didn't set specific performance metric for ads as part of a larger strategic advertising campaign, you're hobbling your advertising.
If you don't define how to measure success, how will you know if your ads are working?
Week 4 of Giant Academy, our flagship course for people who want to become marketing masterminds, focuses on how to create effective advertising campaigns, including determining effective ad content and generating impressive ROI.

Without further ado, here are three myths of creating effective ads that could be crippling your advertising efforts:
Effective ads use exclamation marks for emphasis.

Effective ads include all the features and benefits.

Effective ads appeal to everyone.

We see a lot of ads in our constant monitoring of client industry media outlets. To be blunt, most ads fall somewhere between "okay" and "godawful."
Let's look at fictionalized copy from an average ad promoting a travel destination (and see how we
can fix it).
Before:
Visit Magnet Falls this summer!
There is fun for everyone in beautiful Magnet Falls! Check out our festivals and historic buildings and enjoy family fun at the Krazy Adventures Go-Kart Track! We have the best hiking, ATVing, and bike traits around. Magnet Falls is also a great place to hold your wedding or business meeting. And there's much more! See more information at MagnetFallsVisitor.com.

Uff da. Where to start?

Lesson #1: Use exclamation marks sparingly and only if it suits your topic.
We heard somewhere that you should use exclamation marks like they cost fifty dollars apiece. We like that.
Some topics are naturally more suited to exclamation marks and emphatic prose – kid-focused events, for example. But don't overdo it or you'll sound like a used-car salesman.

Lesson #2: Get specific.
We need to get specific on the Magnet Falls brand identity and voice and identify your target audience for this ad. "Everyone" is not a target audience.
Giant Academy contains in-depth instruction on branding strategies, but that goes beyond the scope of this blog post. Let's pretend that we've gone through the work of defining a brand strategy, narrative and voice and the target demographic for this ad: well-off female retirees aged 55-75 who love gardens, regional history, and traditional (not modern) landscape art.
Our specific goal with this ad: Get people who see it to visit a customized website landing page, where they can download a brochure highlighting the history of Magnet Falls.

Lesson #3: Tell your audience about things they care about.
Moving on to the actual ad content, we will want to identify some specific attributes and attractions of Magnet Falls that set it apart – that's differentiation – and grab the attention of our target audience.
Dig for details that help you tell the story. Gather more details than you can use so you can pick the best ones.
(Again, Magnet Falls is 100% made up. This is a fictional example, although inspired by true ads.)
Historic architecture – Tudor and Edwardian style

Some people say the gently rolling landscape looks like the English countryside

MacKenzie Tearoom – unique local business in a historic mansion serving a variety of traditional teas, including Earl Grey and Darjeeling

Roses in planters all around town – Old English roses (The average person won't know or care about what kind of roses they are, but our target audience does. Do research. Get specific.)
Lesson #4: Involve the senses and the imagination.
This varies by what you're promoting, of course. If you are selling computer equipment, your audience is going to respond to different things than if you are promoting a travel destination.
In this case, travel is about an experience. Let's mix and match details and senses to craft an ad that promises a branded experience tailor-made to appeal to a female retiree with a passion for gardens, regional history, and traditional landscape art.
It's not the English countryside. It's Magnet Falls.
Experience the historic country elegance of Magnet Falls, Iowa. Stroll down Third Street and admire traditional Edwardian and Tudor architecture. Sip steaming Darjeeling at the MacKenzie Tearoom. Stop and sniff the Old English roses.
Download your free walking history tour at MagnetFallsVisitor.com/History.

See the difference between the two ads? True, the second version speaks to a much narrower audience. But it creates a brand image that that audience will find meaningful and powerfully compelling – and will motivate the audience to take action leading to an impressive ROI. And that's how to create an effective ad.
For more information on the anatomy of an ad and creating an ad headline, check out our blog post Anatomy of an Ad Headline.