To tweet or not to tweet?
For 21st century entrepreneurs, nonprofit organizations, and growing businesses, that is the question.
You can hardly open a business magazine these days without encountering a story about how, say, some artisan cupcake truck in Seattle uses Twitter and sells out of Red Velvet Saffron Swirl every day by noon.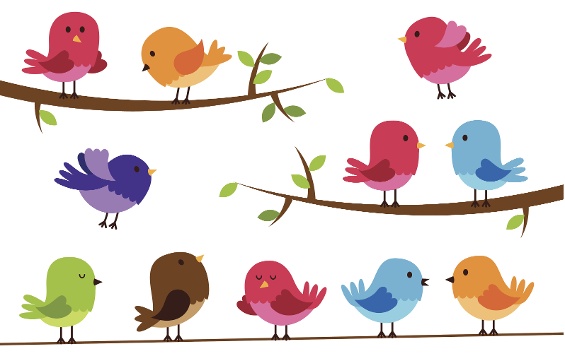 Because it can help you in attracting the right customers, Twitter can be one of the fundamentals of a successful lead generation strategy, whether you're marketing your business or conducting cause marketing. But first you need to identify your target audience, hone in on your points of differentiation (also called unique selling position), and set revenue or other goals for success.

Our flagship 6-week program, Giant Academy, teaches people how to become marketing masterminds. Week 5 focuses on e-communications, including efficient, effective use of social media.

An important part of the bigger process of mastering marketing is learning how to zero in on the high-value activities that will help you achieve your goals.

(You do have goals, right? If not, check out this blog post on setting G.I.A.N.T. goals STAT.)

Here are 7 signs Twitter is NOT right for you now:

7. You don't have a website.

For any business or organization, a website is the foundation of an online presence. Twitter before website is like honeymoon before engagement – it just doesn't make sense.

6. You don't have a funnel.

Your funnel is your action map laying out the steps people take to learn about you, engage with you, become customers (or donors) and become brand advocates. Every business needs one. If you don't know how people will find and engage with your business, you won't know how to use Twitter strategically.

5. You don't have a goal.

What's the point of being on Twitter for you? Establish yourself or your business as an industry thought leader? Convey your brand personality? Create brand awareness? Attract people to your website? If you're just blindly tweeting about your business and services in hopes that that will magically create customers, you're setting yourself up to waste time.

4. You don't have a plan.

How often will you tweet? What about?

3. You don't have time.

Week 1 of Giant Academy focuses on productivity, giving you the tools and techniques for working smarter (not harder) and spending your time where it has the biggest impact.

2. You hate social media.

If you don't respect social media as a tool and a communication medium, it is unlikely you'll put in the time to learn how to use it effectively. Find someone who has a passion for social media to handle your social marketing campaign development.

1. Your target audience doesn't tweet.

If your target market hasn't yet flocked to Twitter (emphasis on yet), focus your online outreach on the places they do congregate. Just because Twitter isn't right for you now doesn't mean it won't be right for you in the future. Add it on your list of future tactics. Ready for Twitter? Check out our list of tips to make social media successful for your business.