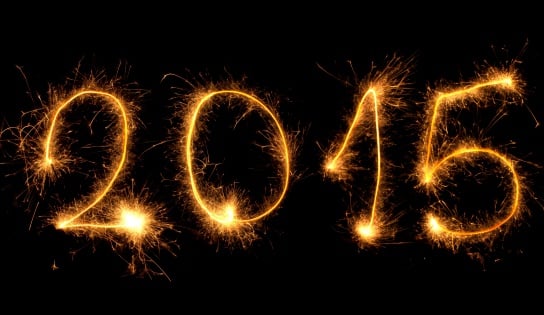 Do you always feel like you're behind in your marketing?

Are you satisfied with your organization's revenue?

How about your marketing ROI?

Do you struggle with feelings of overwhelm?

Is it hard to make time for all the important things on your plate?

Quick! Before 2015 loses that new-car smell, seize your chance to make a fresh start that will transform your work life – and grow your organization's revenue.
This blog post will give you everything you need.
First, you'll see the three simple (but game-changing) resolutions you can adopt today for powerful revenue growth. Then you'll get the opportunity to claim a free Productivity Kickstarter Kit to take your performance to another level.
Ready?

3 Simple Resolutions (and a FREE Productivity Kit)

Resolution #1. Change your mindset (and watch your marketing effectiveness skyrocket).
The goal of authentic marketing is to deliver your organization's message or offer to people who want to hear it. Who are those people? Whose life would be improved by what your organization offers?
Your simple next step:
Finish this sentence: "Our target audience needs to hear our message because _______."
Fill in the blank with how your organization's product, service, mission or other offer changes peoples' lives for the better.

Resolution #2. Make a plan and track meaningful metrics.
If you don't already have your annual marketing plan completed for 2015, take a day, meet with key stakeholders as necessary, and map out your marketing strategy for the year. Identify the meaningful metrics by which you will gauge its success.
What do we mean by meaningful metrics? Find the points at which your marketing efforts feed your sales funnel (or, for nonprofits, your mission) and measure there. Consider:
What are the click-through and conversion rates from your most recent Google AdWords campaign?

How many of your donors this month were referred from Facebook?

If you have an automated lead nurture sequence using HubSpot or another platform, what is the success rate? That is, what percentage of your prospects become customers at the end of your email lead-nurture sequence?
Track the numbers that directly impact your bottom line. See what's working and what isn't working and adjust your strategy for success.
Your simple next step:
Identify three ways your marketing impacts your bottom line and three associated numbers that can serve as metrics of marketing success.

Resolution #3. Expand your marketing knowledge (so you don't get left behind).
Marketing is a vast discipline; you could spend your entire career mastering a single corner of it.
You don't have time for that, of course. But if you don't continually expand your knowledge of the latest developments in marketing methodology and opportunities, make no mistake: your organization will be left behind.
And all the money and staff time your organization pours into marketing will be completely wasted.
The status quo is already obsolete. Your marketing strategy isn't based on Myspace, is it? If your marketing hasn't evolved significantly in the last two years, it might as well be.
Hint: If you can't give at least a basic definition of "inbound marketing," you are at risk of falling dangerously behind.
Your simple next step:
Request a complimentary email subscription to the Giant Voices marketing blog by clicking the button below.
We'll give you friendly, practical marketing knowledge delivered conveniently to your inbox. We'll also give you free instant access to the exclusive Productivity Kickstarter Kit.

Productivity Kickstarter Kit – The Details
The Productivity Kickstarter Kit includes three powerful sections to help you take your everyday performance to another level in 2015:
Your kit also comes with a free marketing subscription to the Giant Voices marketing blog.
These two free tools will help you take your professional performance to another level and generate remarkable results for your organization in 2015.

Click the button below to claim your free Productivity Kickstarter Kit.
In addition to multiplying your productivity, Giant Academy is also a powerful professional development course for anyone – from solopreneur to creative to marketing firm senior account executive – who wants to learn successful strategies for creating brand awareness, marketing campaigns and advertising campaigns, design social media key messages and learn how to grow a business. Become a marketing mastermind today!