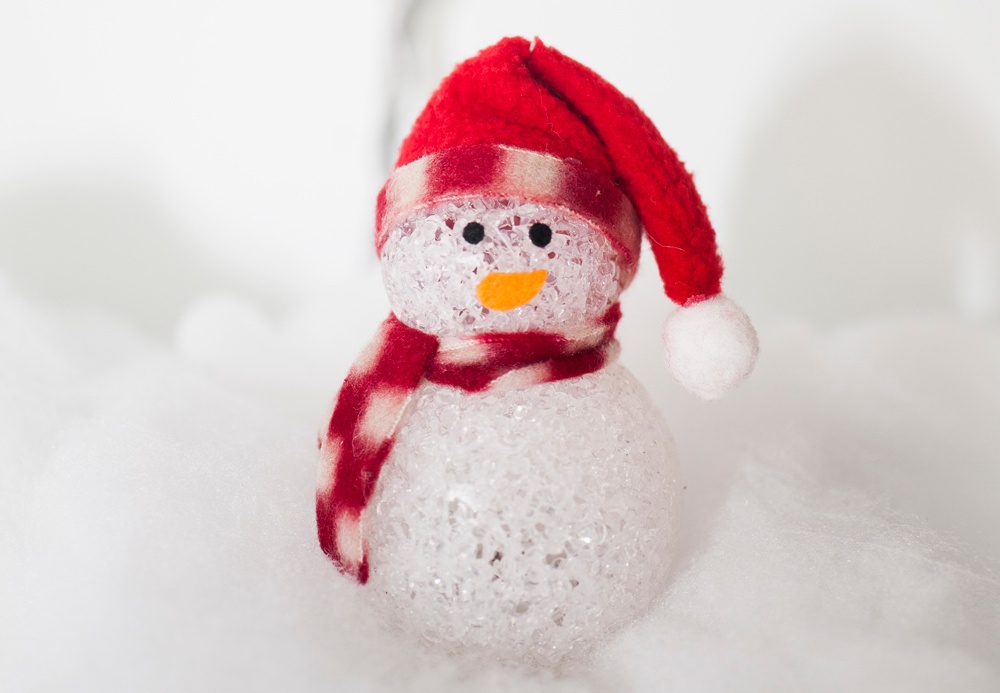 Did you know that Irving Berlin's "White Christmas" is the best-selling song of all time?
As the Holiday season is upon us, we thought we'd better get in the jolly mood. So we asked a handful of Giants to share their favorite holiday song.
Here's what they had to say:

Simply Having a Wonderful Christmas Time
My favorite song is "Simply Having a Wonderful Christmas Time" by Paul McCartney. It seems that Christmas is a lot of work from preparing, traveling, etc. So whenever my parents or other family members are complaining that it's too much work, I always say facetiously, "We are SIMPLY having a WONDERFUL Christmas time!" It's kind of funny and lightens the mood.

Feliz Navidad
I love the song "Feliz Navidad" by José Feliciano. It has a special meaning to me because one time I created a personalized Christmas card with my dog wearing a sombrero and the caption read "Feliz Navi-Dog"… (Okay – So you had to be there, but to me it was pretty funny!)

A Charlie Brown Christmas
I love the classics by Bing Crosby, Nat King Cole and Frank Sinatra because they remind me of my dad who would sing along. However, what makes me smile is anything from A Charlie Brown Christmas. Definitely brings me back to childhood.

Little Drummer Boy
My favorite holiday song is "Little Drummer Boy." My cousins and I used to march around the table in my grandparents' formal living room every year.

Merry Christmas (I don't want to fight tonight)
I like all of the classics, but I'm going with "Merry Christmas (I don't want to fight tonight)" by the Ramones and another would be "Christmastime" by Smashing Pumpkins – very pretty.

Mele Kalikimaka
Bing Crosby's "Mele Kalikimaka" makes me think of decorating the house when I was a little girl. My mom always had Bing's Christmas album on. Another favorite would be "Baby It's Cold Outside," especially James Taylor and Natalie Cole's version.

That Spirit of Christmas
I like all the classics, but one of my very favorites is Ray Charles "That Spirit of Christmas" because it's so pretty and it also reminds me of Chevy Chase stuck in the attic during Christmas Vacation.

Whether you love solemn songs like "Silent Night" or prefer something a little more lighthearted – like the immortal classic "Grandma Got Run Over by a Reindeer" – we wish you a very giant holiday season and a happy New Year!