One thing is clear after our recent trip to Boston for the HubSpot INBOUND 2016 conference – the inbound movement continues to gain momentum. Giant Voices is nearing the fourth anniversary of our HubSpot partnership and this was our third year at the INBOUND conference. More than 18,000 people from around the globe were in attendance and nearly 2,000 agencies were represented. The conference was jam-packed with marketing and communication minds of all ages – although it's clearly weighted to the millennial age bracket. There were many moments where I was obviously the elder in the room (for real).
At one point, I was sure we walked into a maurices commercial – I clearly missed the memo on the dress code yet again this year! Aside from the dress code, I felt right at home – we were in marketing strategy heaven. The week consisted of agency-specific, executive level, strategic and tactical sessions to help position HubSpot's agency partners and clients for success. In addition, the conference provided a platform for Pascha and me to meet with our peers from across the country.

This year we felt particularly more at home. In my opinion, in years past the conference has been centered entirely around an inbound vs. outbound methodology – focusing on content creation and lead generation as the most important component of a marketing strategy. Think nurturing vs. cold calling. As a full service, strategic marketing firm, Giant Voices believes it's an important part of the strategy – but not necessarily the only one that applies to all client situations.

So, we were thrilled when a number of the sessions this year focused on the importance of branding and the relationship that you cultivate with your customer through the marketing and communication journey – across all mediums. Yes, metrics are critical – they help quantify our role in generating additional revenue for our clients. However, the right balance of measuring tactics AND the human-to-human impact is the most essential component. That emotional connection must be the first priority.

At Giant Voices we have amazing clients. Our team of Giants is exceptional. We know it, our growth proves it. Each year we walk away from INBOUND with a powerful confidence that we are not only making good decisions for our client strategy, but also with respect to our own internal strategy.

If you want to learn more about the inbound methodology or our approach to growing client revenues, give me a shout. We'll walk through our Discovery Process to determine if we're a good fit for one another.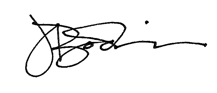 Lisa Bodine - Giant President
About the author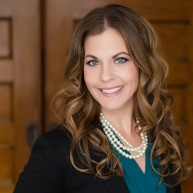 Lisa Bodine is the President of Giant Voices, Inc. Bodine has more than 15 years of sales and marketing experience assisting organizations enhance business development, manage public affairs and become more operationally and financially efficient in the Healthcare, Information Technology, Manufacturing and Non-profit sectors. Giant Voices, Inc. is the parent company of Giant Voices and the Company's educational offering, Giant Academy.