Duluth, MN: Giant Voices, Inc. (Giant Voices) is pleased to introduce Emily Mix! Get to know Emily in this week's employee spotlight.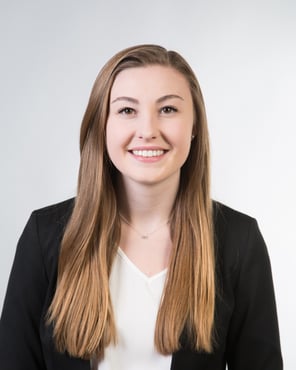 Hello! I'm Emily, an intern at Giant Voices. I'm a senior at UMD majoring in marketing. I've really enjoyed this internship so far and I'm learning a ton! I can't wait to see where my experiences take me! Here's a bit about myself:
Where are you going to school?
I'm attending the University of Minnesota Duluth.

What's your major?
I am a marketing major and a psychology minor.

When do you graduate?
I will be graduating May 2020.

What's your favorite class?
Last semester, I took Consumer Behavior, and although it was a somewhat difficult class, I found it very interesting. The class involved a semester-long group project where we worked with a local Duluth business. We spent 40 hours observing how customers moved around the store and what they purchased. Eventually, we compiled a list of recommendations regarding consumer behavior and presented it to the business at the end of the semester. I didn't expect that the layout of the store would influence customers purchases so much; many of the customers completely disregarded products that weren't placed at eye-level. I really enjoyed working with a real-life business and I felt like I actually helped them learn about their consumers - even if it was just in a small way.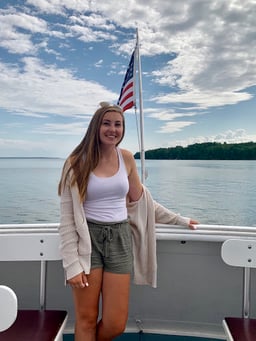 What interests you most about marketing?
I chose marketing as my major because it seemed like the most broad of all the business majors. I feel like you can do so much in the marketing field and there's so much to learn. I also find it interesting how marketing lets you have some control over how consumers perceive a business or a product.

What's something most people don't know about?
I tore my ACL during a basketball game when I was 16 and then had to take my driver's test a few days later - surprisingly, I passed on the first try!

What are your hobbies?
I love being on the lake, hiking, walking my dog, being with friends, exploring the North Shore and watching movies.