Giant Voices, Inc. (Giant Voices) is excited to welcome Alec Beaulieu on as an intern this fall! Get to know him in this intern spotlight.



Hey, my name is Alec Beaulieu! I'm an intern at Giant Voices for the fall semester of 2022 and will soon be entering my senior year in college, graduating in May 2023.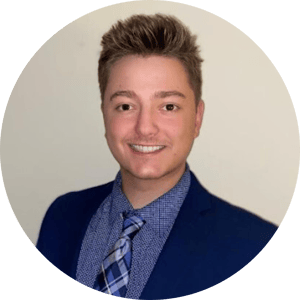 This fall, I'm very excited to have the opportunity for a hands-on learning experience at Giant Voices and to learn more about how strategic marketing can help a brand reach their goals.
Where are you going to school and when are you graduating?
I have an Associates degree in Business Administration at LSC, and currently attending the University of Minnesota Duluth. I will graduate in the spring of 2023.
What is your major and favorite class?
I am majoring in Marketing, and my favorite class is Green Marketing.
What interests you most about marketing?
Marketing research because careful research done properly can make all the difference in a company's growth plan. I enjoy being able to find ways to "close the gap" between a company and their goals!
What is something most people don't know about you?
I was on the Debate Team in high school and made it as far as 2nd in state, as well as the semi-finals in the international qualifiers as a senior.
What are your hobbies?
In my free time, I like to play hockey! I have played 8 consecutive seasons for the HockeyFinder fun and friendly bar league on Sunday nights!

Are you interested in learning more about the internship opportunities at Giant Voices? Reach out to us and we'll keep you in the loop!