Giant Voices, Inc. (Giant Voices) is thrilled to welcome Katie Udell on as an intern this fall! Get to know her in this intern spotlight.

Hi there! My name is Katie Udell, and I'm an intern at Giant Voices for the spring of 2022. I am a junior in college, graduating in May 2023.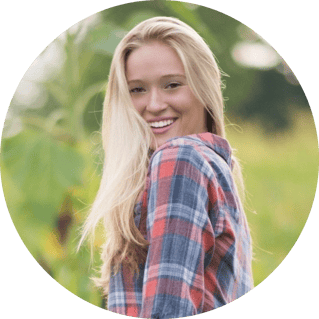 This spring, I'm incredibly excited for the opportunity to learn more about strategic marketing and acquiring new skills that can't be learned in the classroom.
Where are you going to school and when are you graduating?
I'm attending the University of St. Thomas, graduating in May 2023.
What is your major and favorite class?
My degree is Marketing Management, and I'm also minoring in Digital Media Arts. My favorite class is consumer behavior.
What interests you most about marketing?
I find the strategy portion of marketing to be very interesting. I enjoy learning about what drives a consumer to purchase a specific product.
What is something most people don't know about you?
I have my motorcycle license! I got my license last summer!
What are your hobbies?
I have two horses, Yoda and Coda. They take up most of my time. I also live on a lake and love to wake surf and wakeboard as well!

Are you interested in learning more about the internship opportunities at Giant Voices? Reach out to us and we'll keep you in the loop!