Giant Voices, Inc. (Giant Voices) is thrilled to welcome Alexa Hentges on as an intern this summer! Get to know her in this intern spotlight.

Hi there! My name is Alexa Hentges, and I'm an intern at Giant Voices for the summer of 2022. I will soon be entering my senior year in college, graduating in May 2023.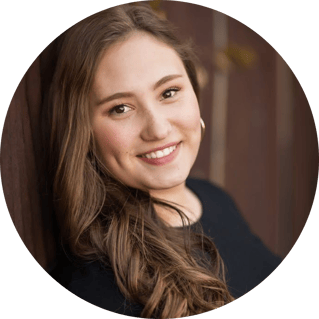 This summer, I couldn't be more
excited for the opportunity to explore the different ways marketing is used across the board and how marketing professionals creatively use various strategies to accomplish client goals
.
Where are you going to school and when are you graduating?
I am attending the University of Minnesota Duluth and will graduate in May 2023.
What is your major and favorite class?
I am a marketing major with an international business minor.

My favorite class so far in my college career has been international marketing. It was interesting to learn about all the various ways that different cultures and societal norms around the world can have such a big impact on marketing.

Another class that I really enjoyed was consumer behavior. I think that the psychology behind marketing is incredibly interesting to apply to purchases that are seemingly trivial. I enjoyed evaluating the various cognitive processes that are largely subconscious and that most people wouldn't think about.
What interests you most about marketing?
The thing that interests me most about marketing is the creative aspect of it. I like that there is not one set answer for a lot of problems and situations. I've always been interested in art and everything creative, so that is what draws me most to the marketing field!

I also really enjoy the social side of the marketing and business field because I am a very social person and love to talk.
What is something most people don't know about you?
Something that most people don't know about me is that I am a huge Harry Potter nerd. Another thing a lot of people don't know about me is that I am a huge coffee addict!
What are your hobbies?
I have a wide variety of hobbies including reading, art and anything outdoors. My favorite season is the summer because I love being outside, taking advantage of the beautiful weather and being on the lake, especially after the long Duluth winters!

Since I am a huge coffee lover, I also love going to little coffee shops and soaking in the relaxing environment that they provide!

Are you interested in learning more about the internship opportunities at Giant Voices? Reach out to us and we'll keep you in the loop!