Giant Voices, Inc. (Giant Voices) is excited to welcome Jacob Johnson on as an intern this summer! Get to know him in this intern spotlight.

Hello, my name is Jacob Johnson! I'm an intern at Giant Voices for the summer of 2022 and will soon be entering my senior year in college, graduating in May 2023.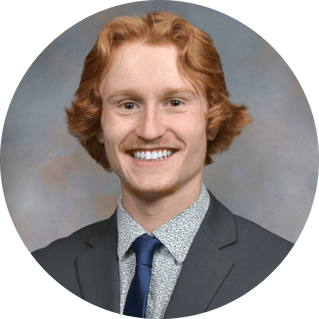 This summer season, I'm thrilled to have the opportunity to learn more about strategic marketing and acquire problem-solving skills in a fast-paced environment.
Where are you going to school and when are you graduating?
I am currently attending the University of Minnesota and will graduate in the spring of 2023.
What is your major and favorite class?
I am majoring in Business and Marketing with a Leadership minor.

My favorite class I have taken so far is Marketing & Promotion. I enjoyed learning about the many different creative methods and strategies that go into marketing.

The professor I had for this course did a great job of bringing in guest speakers to share their workforce experience and expertise as well as answer any questions.
What interests you most about marketing?
The aspect that interests me most about marketing is having the ability to find solutions to problems in many different ways. I enjoy the challenge of interpreting what a target audience is thinking and finding the best method of how to effectively market to them.
What is something most people don't know about you?
I am a recipient of the Chick Evans Scholarship. This is a scholarship that is awarded to golf caddies who have a minimum of two years experience.

Personally, I started caddying at the age of 13 at Northland Country Club, here in Duluth. Over the years, I have had the opportunity to caddy at multiple other top courses in the state.
What are your hobbies?
I have a wide range of hobbies that mostly involve spending time outdoors. In the summertime, I enjoy golfing, fishing and hiking with my dog.

Once winter hits, I look forward to playing pond hockey with buddies, snowboarding and watching the Vikings.

Are you interested in learning more about the internship opportunities at Giant Voices? Reach out to us and we'll keep you in the loop!