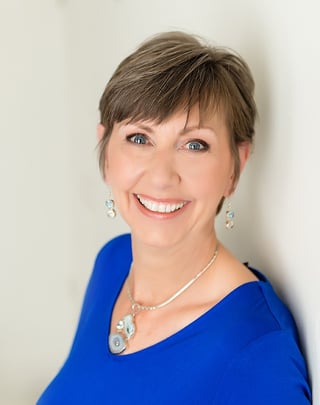 Our team of Giants is ambitious, creative and fun - and in our Employee Spotlight Series, we'll take you "behind the marketing." We'll kick it off with Barb Darland, our golf-loving, convertible-driving, deal-finding Director of Client Projects.
Q: What drew you to the marketing industry?
One of my former bosses, Priscilla McNulty, encouraged me to think bigger and look beyond my executive administrative role. She saw my potential and inspired me to believe in myself and apply for an account executive position with WestmorelandFlint. My interview was with Pascha Apter. That was way back in 1999. The rest, as they say, is history.
Q: How have your past jobs influenced your work at Giant Voices?
I have always been a detail person which has served me well in the numerous positions I've held over the years. I always have a running to-do list in my head at all times, which can be annoying for me (and sometimes those closest to me). I used to think this "detail" trait was a detriment, now I know it's an attribute. It's the only way to juggle projects, clients, deadlines, etc.
Q: What does it mean to be GIANT?
To me, being Giant means doing my ultimate best, both for my coworkers and our clients. For me, personally, it means paying attention to the details. We don't do anything half-assed at Giant Voices. We go Giant every time. Finding creative ideas and solutions and building relationships are personal and professional Giant goals of mine.
Q: What is your favorite part about your position as Director of Client Projects?
Details, baby, details!
Q: What inspires you?
Artists and musicians are my biggest inspiration. My talents don't lie in either area but I'm a huge appreciator of both. I turn to art and music when I need a boost, and I'm trying to figure out how to become a professional groupie in my next life.
Q: What advice would you give someone who is interested working in an agency?
Listen. Ask questions. Take initiative. Also, hang on as the agency world is fast-paced and not for the faint of heart! When you take the time to listen and learn, there's no telling where you'll go.
Q: What do you love most about living in Duluth?
I love living along the St. Louis River and watching the beautiful sunrises with a cup of coffee in hand. My husband, Rick, and I recently relocated to a beautiful home along the river, and it is our little slice of paradise. Our spot on the water provides peace and calm amidst my busy life.