Billy provides media and vendor relations at Giant Voices and also manages the project flow within the office. He graduated from St. Cloud State University with a degree in mass communications and advertising. From there he went on to work in the marketing department at a Fortune 500 company.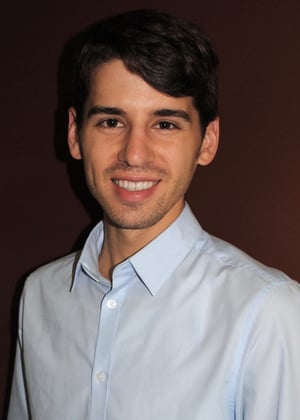 His fiancé lived and worked in Duluth and the couple knew early on that Duluth would be their eventual home. Billy arrived at Giant Voices in mid-2016 and was married in August.

What's a favorite part of your current job?
I love working and collaborating with people. Giant Voices is an exciting company to work for and it helps to have an amazing group of talented and well informed colleagues in the industry. They're thoughtful in their approach to marketing and advertising for our variety of clients.
I appreciate this ever-changing space while uncovering the best channels for our clients. Whether I'm working with local media reps in the Northland or publications in the Twins Cities area and beyond, I definitely feel at home here.

Is there a singular experience growing up or in your work before Giant Voices that led you to where you are now?
Early on, I noticed the way my parents communicated with other people. I recognized how they engaged others in conversation and made them feel comfortable, accepted and welcome. I knew if I could make a career out of working closely with a variety of people from different generations, industries and backgrounds, I would be in my element.

What's your favorite activity in Duluth?
Exploring everything Duluth has to offer. I spent my childhood in suburbia and my very early adult life in Minneapolis. Since moving to Duluth, my wife and I have made every effort to try something new and discover our love for this part of Minnesota, one new experience at a time.
Another highlight for me has been meeting the people of the Northland. The warmth they bring outweighs any winter cold. They are my kind of people.