At Giant Voices, we strive for excellence. Our team is passionate about helping our clients reach and exceed their marketing ambitions.

Meet Leif
Talented and experienced, Leif leads back-end web development and design projects. He also provides technical expertise to help clients optimize their online presence. Leif has a B.A. in Computer Information Systems with an emphasis in web development from the College of St. Scholastica.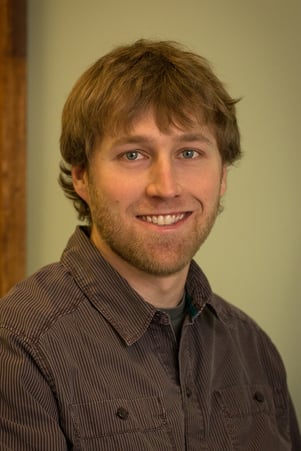 How did you get into website development?
I first became introduced to HTML and basic web page building in junior high and high school (circa 1990s) when I attended Marshall School. The computer classes offered were taught by Dr. Buck. It wasn't uncommon for him to be wiedling authentic samurai swords and demonstrating how easily they slice through paper.

What is your favorite website development program?
My favorite platform to build on is WordPress. If I had to choose one favorite development program- it would be Atom. Atom is my choice of text editor for writing and editing code.
What is your favorite part of website development?
When you've completed building the site from scratch and everything functions and looks the way it's suppose to.

What do you like to do in your spare time?
I like to go fly fishing and ice fishing on Lake Superior. I also like to go bowhunting around Duluth.