At Giant Voices, we strive for excellence. Our team is passionate about helping our clients reach and exceed their marketing ambitions. We are thrilled to have four new Giants join our team already this year. These Giants bring expertise and energy that will help us continue to drive revenue and results for our Giant Clients.
We are excited to share a little about Cory Southerton.
Meet Cory
Cory joins the Giant Voices creative team. His expertise in design and multimedia makes him a perfect fit for Giant Voices, which prides itself on strategic campaign development. Southerton holds an A.A. degree in graphic design from the Minneapolis Business College.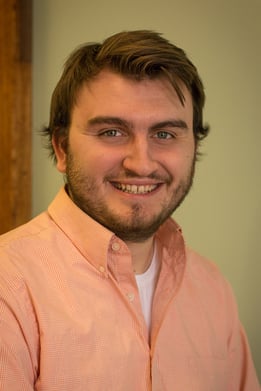 Q&A
Describe yourself in one word.
Adventurous.
What do you think is your best skill set?
My design and communication skills. These both come naturally. My style is modern and fresh.
What excites you most about your job?
Being able to do what I love in Duluth. I grew up visiting Duluth in the summer with my family and I've always wanted to live here. It's great that I'm finally here.
Tell us a fun fact about yourself.
I do reenactments of the Fur Trade Era.
We are thrilled to have Cory's energy and ambition join our team.