At Giant Voices, we strive for excellence. Our team is passionate about helping our clients reach and exceed their marketing ambitions. We are thrilled to have four new Giants join our team in 2016. Our new Giants bring expertise and energy that will help us continue to drive revenue and results for our Giant Clients.

With that being said, meet our new Giant Client Leader, Sally Daly.

Meet Sally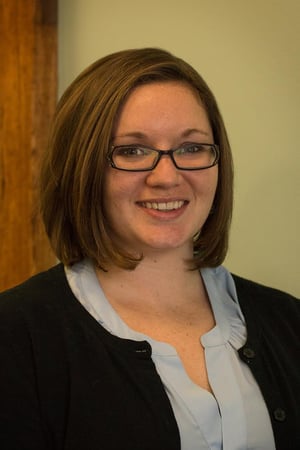 Sally joined Giant Voices in December 2015 as a
Giant Client Leader. She is tasked with helping clients articulate and reach their marketing and communication ambitions. Daly's extensive background in strategy development and project management allows her to spearhead high-level projects. Daly recently received her M.A. in strategic communication from the University of Minnesota, Twin Cities.

Q&A
What do you love about marketing?
Marketing is powerful. Narrative, images and ideas can move people and drive change. Marketing can be used in so many ways; to raise awareness, drive revenue or to gain momentum in a social movement. The opportunities are endless, and marketing is always changing! What's not to love?

Describe yourself in one word.
Dynamic.

What are your hobbies?
When it comes to hobbies, I'm all over the board! I love to read and write - I'm reading the 'Emberverse' series by S.M. Stirling right now and I can't put it down. I love spending time with my family. I cook all the time and am always trying out new recipes. I'm a knitter who enjoys hiking, camping, globe-trotting and motorcycling.

What are you passionate about?
I'm passionate about helping people. I come from a background in nonprofits, which means I value working toward a mission. If the work I do for Giant Clients has a positive impact and makes the world a better place for someone else, I'll consider myself a success.

Sally Daly is a passionate client leader driven by successfully executing clients' goals and values. We are very excited to have Sally join our team!