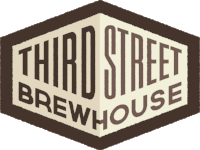 The Opportunity: An Award-Winning, Local Craft Brewery
Third Street Brewhouse is the craft beer division of the Cold Spring Brewing Co., one of the nation's oldest breweries - and now part of the Carolina Beverage Group. With an outstanding craft beer lineup and unique seasonal brews, Third Street Brewhouse is positioned to take Minnesota craft beer to another level. The Third Street Brewhouse team is driven, innovative and creative, crafting unique and crowd-pleasing brews that fly off the shelves.

As the brewery grew in tandem with the nation's taste for excellent craft beer, the company was looking for a new strategic marketing partner to drive brand awareness, and ultimately help increase distribution reach. They were interested in exploring the multifaceted world of social media to engage and expand their customer base.

The Challenge: Getting Strategic with Giant Voices
How does the nation's largest beverage and manufacturing company differentiate and distinguish its craft brewery arm in a heavily competitive market?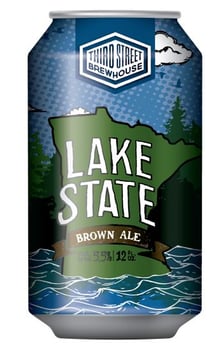 Giant Outcome: Beer + Social Media = A Match Made in Heaven
In 2016, Giant Voices was engaged as a strategic marketing partner for both Cold Spring Brewing Co. and Third Street Brewhouse. As part of the overall marketing strategy for the company, Giant Voices proposed an ambitious push on social media.

It made logical sense. The craft beer industry has become incredibly social over the past decade. If enthusiasts aren't tracking and sharing what they're drinking on Untappd – an entire social media platform developed specifically to expand a beer-lover's repertoire – they're writing, posting, photographing and sharing what they're drinking, where they're drinking and who they're drinking with on more traditional platforms like Facebook, twitter, Instagram and more.


Getting to Know the Craft Beer Audience
Giant Voices knew Third Street Brewhouse's fans were on social media. The task was to tap in, find and engage them. The Giant Digital Team always begins new social media client relationships with target audience research. The research provides an opportunity to understand who we're trying to reach, and how to best reach them. What you're posting is just as important as where you're posting and when you are posting.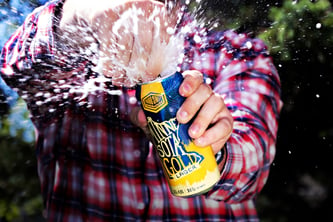 Our research indicated that our primary target audience was pretty evenly split among men and women, primarily in the 25-44-year-old range. We also learned that this demographic was typically using Facebook and twitter, so we focused our efforts on those two platforms to begin. With that knowledge in our pockets, we began to strategize how to engage these individuals.
Launching a Social Media Strategy that Covered All the Bases
A strong social media strategy encompasses both organic and paid posts. Organic posts, those day-to-day conversations with your target audience, are what build your credibility in the marketplace. These posts allow your customers to get to know and trust your brand. We worked closely with the Third Street Brewhouse team to craft organic posts that focused on:

- Product Updates and Launches
Between seasonal beer releases and announcements of new brews, there's always something new on deck at Third Street Brewhouse. We found that brand advocates loved engaging with these types of posts – sharing where they found a new beer, tagging friends who might be interested and sharing in the excitement of a returning favorite or something new to try.

- Event Announcements
Third Street Brewhouse hosts many events in their taproom and is consistently involved in the greater Cold Spring community. We used organic social media posts to increase attendance and help build excitement for these events.

- Contests
We initiated contests to increase engagement with our posts and the initiative took off. Fans loved participating in trivia, learning more about the brewery and entering for a chance to win new swag and event tickets.

- Industry-Related News
Sharing industry-related news is a great way to establish a company as industry thought leaders. Third Street Brewhouse emerged as the craft beer industry exploded in Minnesota, and there was no shortage of news and updates to share. By positioning Third Street Brewhouse as a knowledgeable expert in the craft beer industry, we helped build the company's reputation for excellence.

In addition to organic posts, it is essential for brands to invest in paid social media opportunities. Because of Facebook's ever-changing newsfeed algorithm, chances that new visitors (people who don't already like your page) see your organic posts have become slim. Paid ads, posts or events target audiences outside your already engaged network to drive followership and engagement. For Third Street Brewhouse, we set aside a budget for monthly ad campaigns to feature new product launches, events or other promotions.



Results that Speak for Themselves
When we first started working with Third Street Brewhouse on a social media strategy, we set a goal to achieve 10% year-over-year growth on both Facebook and twitter. After just six months of posting we saw dramatic increases in followership on both platforms, adding thousands of followers and reaching millions of Facebook and Twitter users. By the end of the second year, we were looking at 15% increases across the board (surpassing our initial 10% increase goal).

Our initial strategy garnered millions of impressions and helped increase brand awareness, product sales and event attendance and we are looking forward to ramping up our efforts to drive more business for this giant client.


Ready to improve your social media performance?