Giant Voices, Inc. (Giant Voices) is excited to welcome Elliana Jouppi on as an intern this summer! Get to know her in this intern spotlight. Find out more about her education background, degree, favorite hobbies and more.

Hello, my name is Elliana!

I'm a summer 2023 intern at Giant Voices and I can't wait to see what hands-on marketing experience I gain over the next few months. I'm really looking forward to seeing how marketing strategies vary from client to client based on their goals!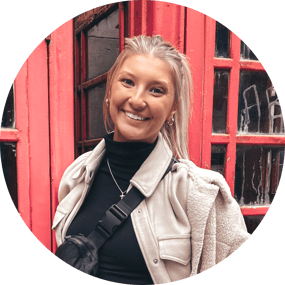 Where are you going to school and when are you graduating?
I go to the University of Minnesota Twin Cities and attend the Carlson School of Management. I'm on track to graduate in May of 2026.
What is your major?
My current major is Entrepreneurial Management and I plan on adding another major to coincide with that one.
What is your favorite class?
My favorite class so far has been Accounting.
What interests you most about marketing?
The thing that interests me the most about marketing is how it can look vastly different for each and every client based on their unique business goals.
What is something most people don't know about you?
Something that most people don't know about me is I love being really busy and I like having a plethora of things to get involved with. I'm a busy-bee!
What are your hobbies?
When I'm not attending school or interning at Giant Voices, my hobbies include working out, reading and binge-watching tv series.