Giant Voices, Inc. (Giant Voices) is excited to welcome Grace Linders on as an intern this summer! Get to know her in this intern spotlight. Learn more about where she's going to school, her major, favorite hobbies and more.

Hi there, my name is Grace!

This summer, I'm joining the Giant Voices team as an intern. I'm excited to gain real-world experience and see how marketing strategies adapt based on shifts in the market in client goals.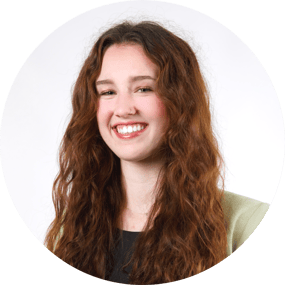 Where are you going to school and when are you graduating?
I'm attending the University of Minnesota-Duluth and am on track to graduate in the spring of 2024.
What is your major?
I'm majoring in Marketing and Consumer Insight & Analytics.
What is your favorite class?
My favorite class is Principles of Marketing, where I'm learning how to apply textbook marketing knowledge to real-world circumstances.
What interests you most about marketing?
I am most interested in the constant changes that come with marketing, and how we must adapt as things become more advanced.
What is something most people don't know about you?
I am currently learning to speak Turkish!
What are your hobbies?
In my free time, I love to travel, run, hike, take pictures, draw and cook.