Starting your business out on social, but not sure where to begin? Check out our top three tips to help market your plan for social media success.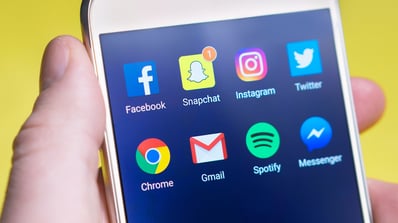 Three Helpful Tips for Starting Out on Social Media
How many times have you checked Facebook today? As you're reading this, you probably have a few unread messages on LinkedIn… and no doubt one or two notifications on Instagram. Oh, and don't forget to check out those trending ideas on Pinterest!

Social media has become ingrained into our daily routine - so it comes as no surprise that it's the perfect platform for businesses to share their missions, connect with customers and provide accessible communication on a digital landscape. But if you're just starting out, or if you've been neglecting your social media platforms, we've got three helpful tips for making social media worth your while.


Engage with the right platforms for your business.
Most social networks have already established niches, with similar types of audiences using the platform for similar purposes, For example:
LinkedIn

is primarily a B2B platform for professionals.

Facebook

is primarily a B2C platform that's established enough to offer a source of social familiarity for a wide range of communities.

Instagram

is a hot, newer B2C platform for a generally younger demographic.

twitter

is arguably both a B2C

and

B2B platform used for strong engagement.

Pinterest

is a strong B2B and B2C visual platform that thrives on generating traffic back to a business' site.
There's also Snapchat, TikTok, YouTube, Tumblr, and plenty more - the list goes on as new and emerging platforms are appearing almost daily. Yet, regardless of how many platforms there are, each has an established position in the social media market. Meaning if your business is focused on B2B, it may be in your best interest to engage on LinkedIn and Twitter to reach your target audience, rather than spending time trying to establish a following on a platform like Instagram.

It's better to focus your time and energy on fewer platforms than trying to conquer them all - because ultimately, you want to live where your target audience is.

You'll see the most success on social media when you have a deep understanding of who your target audience is before you jump into a platform. It takes time and energy when coming to a full understanding of your customers' insights (we'll save that for another blog post), but it's also a critical step in ensuring the success and value of your business on social.

Create GIANT content that connects.
High-quality content makes connections. While it may seem simple, it can be tricky to put into practice.

Every post you share on social matters, as each platform leverages an algorithm that is designed to look at the percentage of people who are engaging with your content. The more people who share, like, comment and engage with your post - the more it will appear across your target audiences' feed.

It's no secret that the social media landscape is a crowded one, but that doesn't mean that the more you post content the better your business will perform. The truth is, you must post valuable, relevant, and high-quality content, to earn valuable connections with your target audience.

Take the time to research and understand what content resonates with your target audience. Think about how your business can improve their and focus on establishing relationships with individuals who matter.

Always value quality over quantity.
People often ask, "How can I increase my following?" We counter it with the real question, "Why do you want to increase your following?" While it's great to look at your business page and see 4,000 followers - the true measure of success is an active and engaged following that interacts with your posts, purchases your products and uses your services.

A "following" is a vanity metric, meaning it's a number that doesn't necessarily correlate to what really matters. Metrics like average engagement rate, overall revenue and profit, or your conversion rate hold much more value. Even if you only have 100 followers, if they are the right followers who support your mission, are great social influencers, and are people you have an established relationship with; they're the connections that pay off in the long run.

Summary
If you want to succeed in the social media landscape, start by establishing your goals.

How are you going to utilize the platform to attract, engage, entertain and inform?

Learn what platform(s) offer you the strongest opportunities to connect with your target audience, and invest your time and energy in creating amazing connections that focus on building relationships that will help you achieve your ambition.

Lastly, whether it's the content you create or the connections you make, always focus on quality over quantity to help fast-track your business down the road to social media success.