Web applications are an essential, yet inconspicuous piece of the puzzle that ensures a website functions efficiently. But what exactly are web applications and how can they support and improve your business operations? We cover all this and more in our blog on the wonderful world of web apps.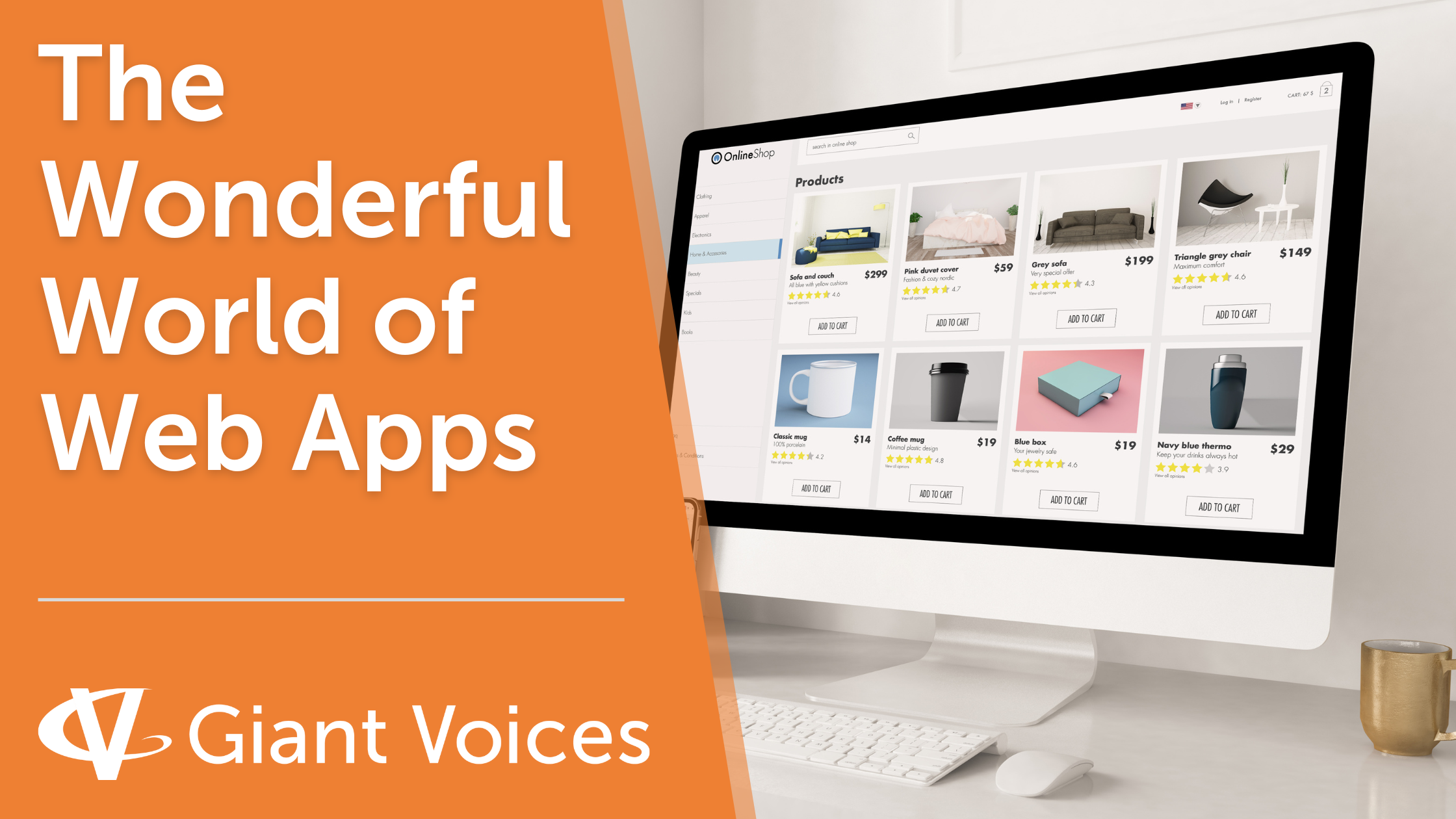 Welcome to the wonderful world of web applications, a wide range of smart yet complex, process-driven websites hidden in plain sight.

We can almost guarantee you've used a web application before. They're specific types of website functionalities that allow users to complete actions online.

In business, web applications take many forms to facilitate product purchases, manage inventory, process orders, track shipments, record time or complete billing processes.

Customer relationship management (CRM) tools are some of today's most robust web applications. CRMs help businesses keep track of their interactions with customers, manage customer databases, store purchase history, provide better customer service and create, execute, fine-tune and report on targeted marketing campaigns.

The list of great examples of web applications goes on. The bottom line is this: building out your own customized web application could streamline many of your business processes and functions.

Let's say you're an OEM manufacturer that would like to add e-commerce capabilities to your website so customers can purchase the products and parts they need quickly and easily.

There are many web applications on the market that could fill this role. Or, you could invest in your company's future to customize a web application that does exactly what you need it to do.

No forcing your company to fit into a predetermined process. You outline what you need, and a skilled web application developer delivers a product specific to your business.

It sounds too good to be true, but it isn't. Web applications effectively 'super-size' traditional web development to create functional tools that customers and employees can use to drive business, support sales goals and create operational efficiencies at every level.
Web Apps Offer Limitless Potential
Entrepreneurs don't start their own businesses because they want to uphold the status quo. They branch out independently because they have a unique product or offer, a new way to approach complex challenges, and a desire to forge their own path. Web applications support that entrepreneurial mindset with several key advantages.


Improved Accessibility
Today's web users are sophisticated, and if they encounter difficulty accessing a website, they'll simply move on.

Additionally, people of all abilities must be able to access the internet with ease. Sites that don't meet ADA compliance requirements earn poorer search engine results and less traffic than their compliant counterparts.

Web applications can help transform a traditional website into a powerful tool that provides the necessary information and adds functionality allowing users to complete specific tasks.


Cost-Effectiveness
There are thousands of web applications on the market today, many of which are excellent. The only problem is that commercially-available web applications are designed to be general enough to meet the needs of most users.

But what if your company operates a little differently than others in your field? What if you subscribe to a particular web application but only use it to 50% of its capacity because it just doesn't fit your business model?

The capital spent on unused functionality would be better spent on a custom-created web application that suits your business needs more closely.


Increased Efficiency and Productivity
Teams working on a project might use a web application to keep track of their tasks and deadlines, and they might use a separate messaging app to communicate with each other in real time.

They might also have separate tools for manual inventory management, customer orders tracking, shipping, payment processing or billing. A custom-created web application can help automate and integrate all of these business functions into a single piece of technology.

By streamlining labor-intensive processes, employees will have more time to focus on strategic, revenue-generating tasks that increase productivity, pursue career development opportunities and ultimately drive business growth.


Improved Customer Engagement and Retention
Many businesses already use web applications to track and facilitate customer engagement.

CRMs like Salesforce, Microsoft Dynamics, HubSpot and ClickUp (and many more) are all designed to help businesses manage customer relationships and interactions to help prospects convert into customers and brand advocates.

These CRMs are incredibly robust, with layers upon layers of great functionality and some elements many businesses will never use.

Instead of forcing your business into a pre-determined box, investing in a custom-created web application transforms into an investment in the future of your business and results in a more natural, on-brand experience for your customers.


Unleash Your Competitive Advantage
If you've tried out-of-the-box web application solutions and found them lacking or that you have to enact too many workarounds to make them make sense for your business, we want to talk.

The Giant Voices team is ready to explore real web application solutions with you. We want to elevate your business with a custom-created web application that fits your business just right.

Ready to take the next step?