Writing less is harder than writing more.
At Giant Voices, we believe in creative driven by strategy. The most important metric for an ad, brochure, tweet or outrageous guerrilla stunt is not oohs or wows or industry awards – it's client results.
That's why every single word in everything we produce for a client has strategy and sweat equity behind it.
Here's a behind-the-scenes look at a strategic, effective headline. Taking care with every detail of creative is an example of how to communicate your brand effectively.

Goals of an ad headline
When creating an ad, you have a handful of words – sometimes only two or three! –to:
Seize and keep a death-grip on the reader's attention
Maintain the brand personality
Stay consistent with the larger strategic marketing campaign
Avoid cliches
Work with the art
Speak to your ideal target market
Persuade the reader to take a certain action
Basically, if you're doing them right, headlines are the copywriting equivalent of one of those cooking reality shows where wannabe celebrity chefs have to conjure a five-star dinner out of yak fillets, pineapple rings, and a crocus.

Example of strategic ad headline writing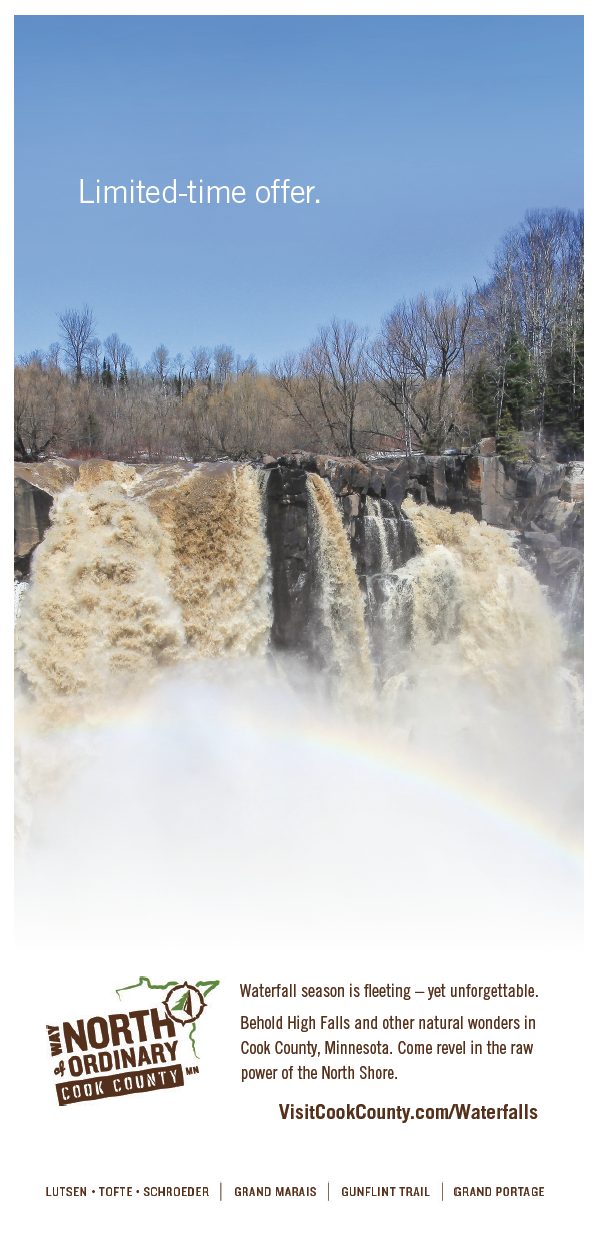 The strategic goals that drove this specific headline included:
Maintain consistency with established brand characteristics, among them brief, serious-sounding headlines with subtly surprising double meanings
Position spring waterfalls as an attraction
Frame their fleetingness as a feature, not a bug
Intrigue viewers enough to get them to read the body copy (and click the ad)
Distinguish this ad from other destination ads.
Our Creative Giants came up with dozens – literally – of possible headlines until they arrived at this one. Let's examine why this works:
Positioning (copy must work hand-in-glove with art, which is the proverbial whole 'nother conversation)
Brevity invites engagement (because it's so short, reading it requires only a small commitment of time and attention)
Conveys value
Conveys urgency
Consistent with past ad format
Familiar phrase rendered in a sleek, restrained type and paired with an unexpected image creates curiosity
Double meaning creates a little burst of pleasure when it "clicks" in the reader's mind