DIGITAL STRATEGY STARTS WITH YOUR WEBSITE
Your website is an essential part of your business because it is a digital extension of your sales team. It welcomes new and returning visitors and introduces them to your offers, products and services. Even if you're not directly selling a product online, your website drives sales by giving visitors the information they need before they pick up the phone or send an email.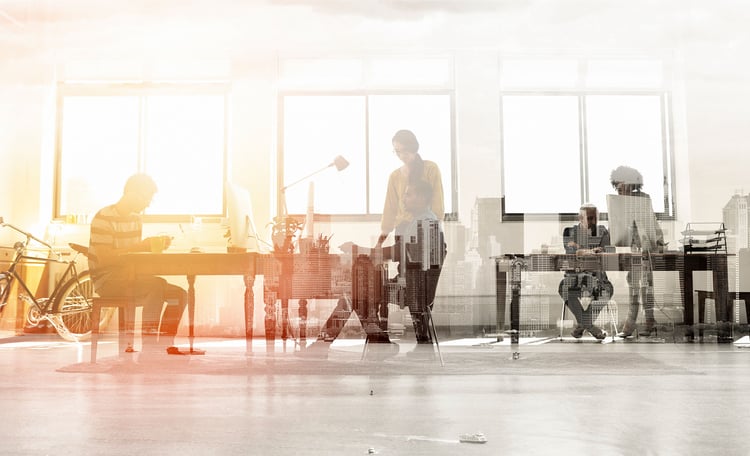 A visitor's first experience with your company is often a website visit. Your website needs to capture their attention, make a good impression and portray your company's values clearly and accurately.
As more millennials move into decision making positions, it is smart to give them a chance to research and connect with your brand before they contact you. Forbes reports 62% of millennials say that if a brand engages with them digitally, they are more likely to become a loyal customer.
So, how do you create a digital strategy that will attract and convert leads?
Start by going GIANT.
DOES YOUR WEBSITE WORK FOR YOU?
Websites communicate so much about a business. When we work with Giant Clients on their digital strategy, the first thing we consider is their website.
Is your website mobile responsive and easy to navigate?
Are you using an up-to-date website platform?
Does your website communicate your brand values?
If the answer to any of the above questions is no, there are three smart ways to address design and functionality to improve user experience on your website.
Site Migration


If you haven't updated your website in a while, chances are it's set up on an older platform. We can migrate your website, as-is, to a modern, mobile responsive platform. This will improve the visual appeal of your website while making it easier to use on phones and tablets.
Updated Design


Migrating a site to a new platform (such as WP Engine) may inspire you to update the look and feel of your website. Small updates to your navigation and content can go a long way to improving usability. Revisions to design may also be needed to ensure a seamless user experience.
Site Redesign
A complete site redesign will transform your web presence with a fresh design, streamlined navigation and optimized content that attracts and converts leads.
Don't overlook mobile responsiveness when improving your website. More people are using mobile devices to access the Internet and HubSpot reports that one-third of people primarily access the Internet with a smartphone. Keep in mind that Google plans to roll out a mobile-first index that will prioritize mobile-friendly sites in search results, so making sure your website is designed with mobile in mind is a smart way to get ahead of the game.
Your website is the foundation of your digital strategy and marketing efforts. It has the potential to directly improve sales performance - but there's more to consider when it comes to increasing quality traffic and leads.
Schedule a FREE Discovery Meeting
The Giant Voices digital team is ready to take your digital strategy the next level. Our experience in website design and development, content creation, SEO solutions, digital advertising, social media helps us transform websites into sales and marketing tools that drive revenue.
Schedule a free 30-minute discovery meeting so we can learn more about each other and determine if we're a good fit.