As our team continues to reflect on recent marketing trends to strengthen future models, there's no doubt content marketing will continue to accelerate our clients' growth while strengthening their positions in the marketplace.

Especially in recent years, content marketing has proven itself as a valuable asset to a marketer's arsenal, serving its purpose to increase brand awareness, generate leads and grow sales and nurture engagement at every step of the marketing funnel. In fact, HubSpot's 2021 marketing report found that 28% of those who responded to their survey planned a new investment in content marketing for 2021, up 17% from 2020.

Still not sold? Allow us to offer up why we deem it a critical and profitable strategy for your organization.

Content Marketing as an Investment
Providing useful, valuable content is a key part of our strategy and services. Whether we're crafting an eBook, social media ad, infographic, white paper - or even this blog - our creative team's primary focus is to understand our clients' target audiences and curate content that speaks to them.

After the turbulence of 2020, we are not surprised that businesses are investing in content marketing more than ever before. 82% report actively using content marketing this year, up from 70% last year.

These numbers echo what our team has always put into practice — content marketing is, and should be, an investment that companies can't afford to overlook.

Why, you ask?

We've engaged with organizations who view content marketing as an ineffective strategy. Sometimes, they simply don't have the time to invest in creating consistent content, or they've been burned in the past by content marketing professionals that didn't deliver. Some are impatient and desire immediate, long-term results from a short-term strategy, and lastly (and most commonly) they often don't know where to start.

That's where Giant Voices comes in.

We understand crafting high quality content is a critical piece to our clients' success. For our B2B clients especially, content serves a higher purpose in securing leads who then move down the marketing funnel into the sales funnel, becoming a customer.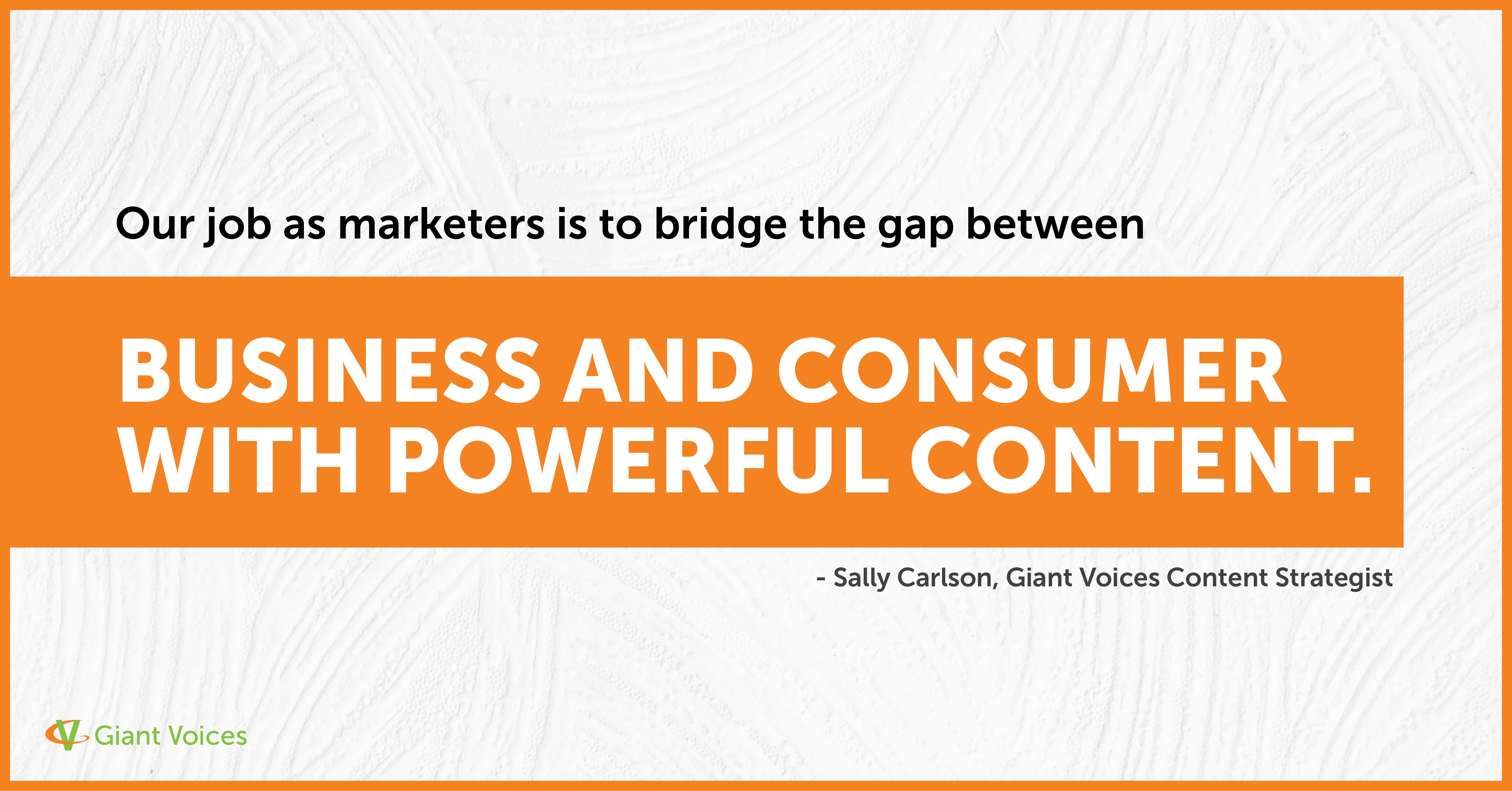 Content Marketing Success
Content marketing is not only about having great, informative content. How you promote it or use the content to drive leads is equally important.

One Giant Voices client, has a large library of well-written, industry-specific, content designed to cultivate interest in using their materials and products. Our team helped this client build a lead nurture strategy for various target audience segments, leveraging specific content and topics as they move through the different stages of the marketing funnel.

Along with a solid strategy, we developed a comprehensive lead scoring system to evaluate prospects, nurture them into marketing qualified leads (MQLs), and ultimately pass them along as warm leads to sales, where they move through actions to become sales qualified leads (SQLs). Lead scoring allows us to track contacts throughout their journey, and identify which content pieces, or combination thereof, drove them to take action. Content backed by metrics and data tells a larger story of consumer behavior and enables marketers to create stronger and better performing content.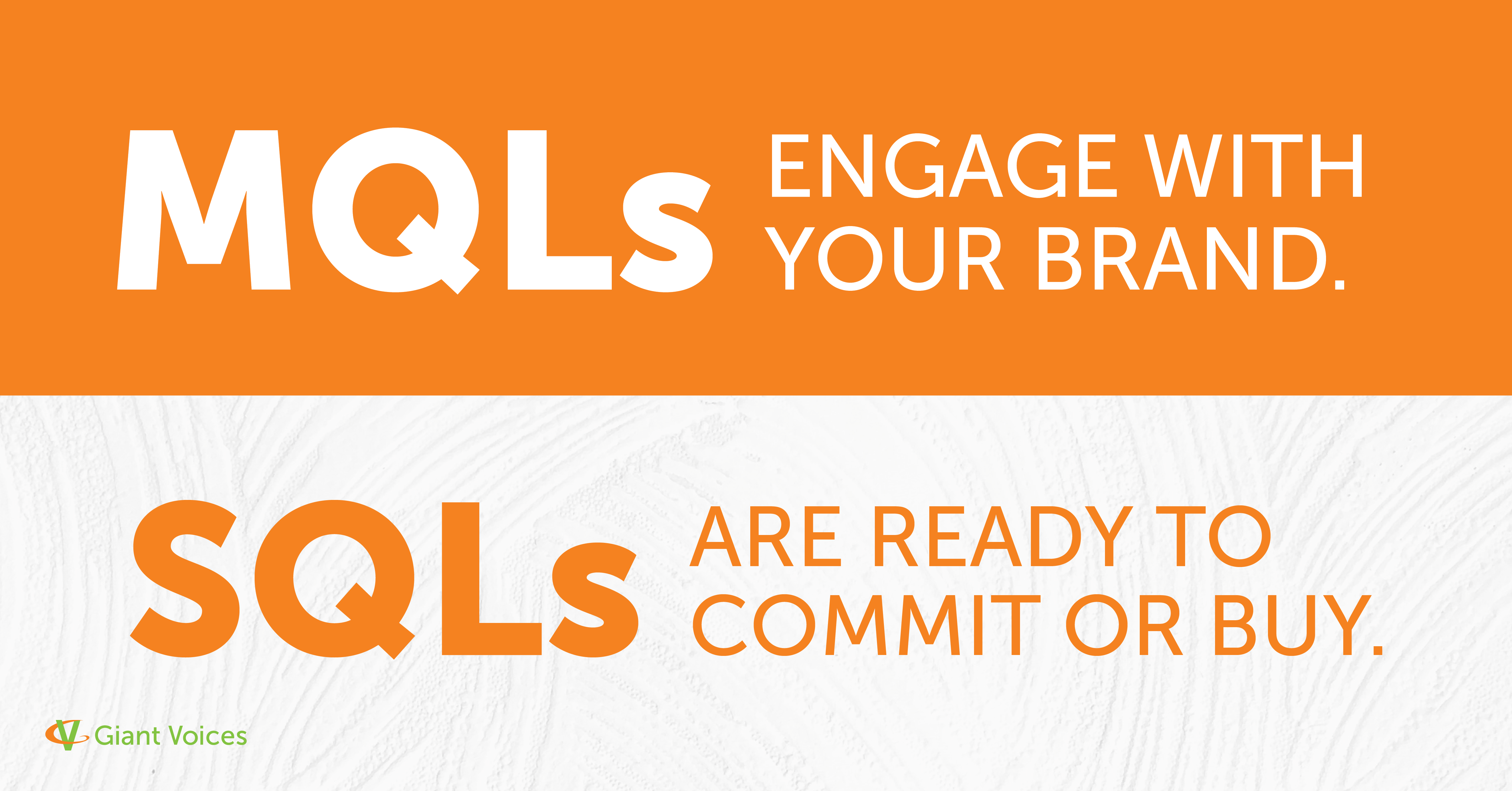 Conclusion
Content marketing isn't slowing down. As we look ahead to the state of marketing and where content fits, we anticipate brands will work harder across all mediums to include fresh, mission-focused content that will not only retain attention, but drive profitable outcomes. Video content will continue to capture people's emotions and attention, and social media will continue to be the #1 channel used in marketing (more on social media strategy to come!).

Interested in learning more about elevating your content marketing strategy? Connect with us to start driving Giant results.