A brand is much more than a name, logo and a handful of colors. It's your promise to your customers. It's the core of why your business exists - and your brand values are what brings your company to life. At Giant Voices, we help our clients create strong brands built on a solid internal foundation, because a brand truly begins from within.
Brand Values are Central to Company Culture
Whether you are founding a new company or ushering in the next iteration, defining brand values can help you shape your company's future. They can - and should - inform your growth strategies, your internal company culture and the team you employ. For Giant Voices and our clients, brand values are far more than lofty ideals shared once and then filed away. In our office, our values are LITERALLY painted on the wall. We live and breathe them every day. Our values guide our work, our attitude and our overall atmosphere of creativity and excellence.




Hire, Inspire and Fire Based on Brand Values
We often help our clients redefine their brand values when they are in the midst of change. Whether that's welcoming new leadership, integrating a merger or acquisition, entering new markets, or adding new products or services, having a clear set of brand values clarifies the path forward and helps guide important staffing decisions. Sharing your values internally gives employees a chance to evaluate themselves and their work against the company brand. We've found this activity re-energizes great employees allowing others to self-select out when it's no longer a good fit.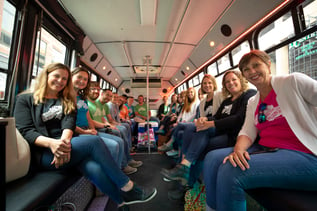 Our Values Define Our Company

Giant Voices is an ambition-based strategic marketing firm. While many marketing firms choose to specialize in a specific industry or service offering, that never made sense for the leaders of Giant Voices.

We view marketing as a full-service experience. There is never just one solution for closing a revenue or communications gap. Instead, there are many solutions and tactics that factor into a comprehensive strategy. We're a team of business experts who love learning about new industries, applying marketing fundamentals and figuring out all the unique complexities. There isn't an industry we haven't figured out how to conquer yet – and we didn't want to limit our potential. Plus, we have more fun this way!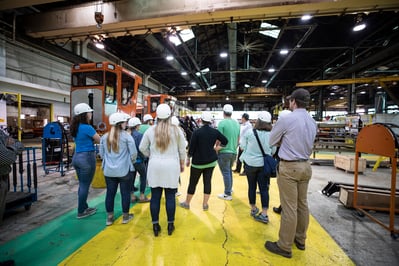 We did, however, decide to specialize in the type of people we dedicate our careers to serving. It didn't take us long to realize there is a key group of people that is aligned with our strategy. The ambitious. Giant Clients are ambitious, business-focused teams with GIANT goals. They're looking to expand into new markets across the globe. They want to introduce their company to altogether new demographics. They need to launch compelling new products and services. Most of all, they're willing to invest in a smart, strategic team to help them achieve their goals.

When clients work with Giant Voices, they get more than strategy. They get Ambition, Creativity, Excellence, Passion and FUN. Those are our brand values. We live them internally each day and we bring them into every aspect of our work. They drive client engagements and help us build long-lasting, successful relationships. Our brand values guide everything we do. Yours should, too.


Ambition – we're driven to achieve for ourselves, our company and our clients.
Creativity – we're resourceful problem solvers who find unique solutions to challenges.
Excellence – we're proud of our work because we know it represents our firm.
Passion – we have a true love for the marketing industry and a genuine desire to help clients achieve their ambition.
FUN – we're raising the bar of awesomeness in the professional services industry and we strive to be the fun part of our client's day.

That's us in a nutshell. Who are you? Reach out today to start a conversation about how we can help you craft a powerful brand and corresponding values. Our team of branding strategists is experienced in teasing out the attributes that make your company truly unique and transforming them into brand values that share your story.