Welcome to part two of our series on navigating the great resignation for business owners.

For employers, the high job turnover rate seen across industries in 2021/2022 is a double-edged sword. There's a lot of competition for top talent—and some employers may be rightly concerned about their key people being lured away by competitors (check out our blog on improving your retention strategy for tips).

This also means there is great talent out there that might be a good fit for your team. Whether you're looking to add to your team, or are planning for the future, it's a great time to evaluate your recruitment strategy.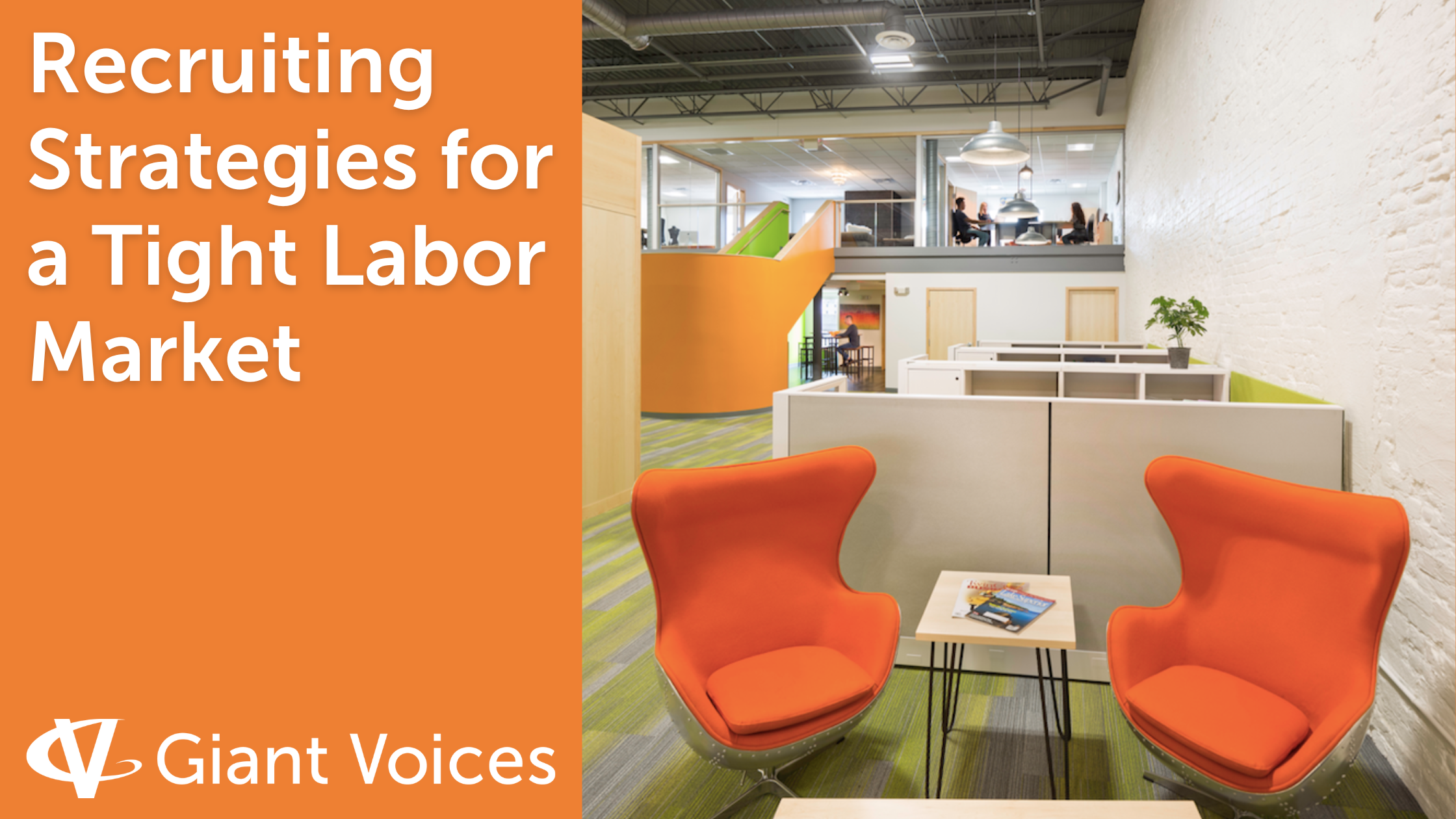 Optimize Your Job Postings
The objective of a job posting is to make the right candidates for a position excited about the potential of joining your company.

To do this, your job postings should showcase your brand and accurately represent the work to be performed. Here are a few tips.


Use SEO-friendly language. Internally, you might call your accountants "Dollar Detectives" and your lead generation specialists "Click Captains," but your candidates won't be searching for those titles. Stick with industry-standard and searchable descriptions in postings.
Describe the position accurately. Resist the temptation to massage job descriptions around what you think a candidate might want. Instead, describe the position accurately, and emphasize possibilities for advancement or position growth as applicable.
Encourage Referrals
Your current employees should be your biggest brand advocates and are powerful recruiting tools. Some companies offer referral bonuses, where if a referred candidate is hired, the referring party receives a monetary award.

For many employees, however, the promise of being able to work with a trusted party (and the ability to help a friend or colleague find a new position) is plenty of incentive to make a referral.

To encourage referrals, make sure to let employees know when you are hiring, and ask them to refer qualified candidates. It also makes sense to treat these referrals with particular care.

Although you have no obligation to hire a referred candidate, you should provide a level of personal attention to referred applicants so both the applicant and the referring employee know the referral was appreciated. An employee who feels their referral had a bad interview experience is unlikely to refer again.
Treat Interviews as Marketing Opportunities
Imagine this: You fill out a lengthy online application for a job and receive no response, or you speak with a recruiter who seems dismissive of your skillset and disinterested in the task of interviewing you.

Now imagine that instead, you apply for a job and make it to the final round of interviews. The hiring managers are engaging and personable. They seem to like their work, and they seem to like you.

Although you don't get the job, you receive a personal thank-you note for your application and are warmly encouraged to stay in touch with the organization.

Which of these companies will you be monitoring for future openings? Where will you tell your similarly-skilled friends to apply?

Although it is rarely framed as such, recruiting and interviewing is a marketing initiative. Making sure that even unqualified candidates receive, at the bare minimum, a formal rejection, demonstrates respect for the job-seeker's experience. If your resources allow for it, providing a personal note and some individualized feedback can further build goodwill.

For qualified candidates who are not hired, be transparent and timely in communicating your decision, provide relevant information about your timeline for additional hires, and request that the candidates keep you informed on their searches.

You may also want to maintain a list of qualified non-hires and reach out personally when you have another position to fill. Not only will you generate positive buzz about the way your company treats candidates, you might also be able to fast-track the hiring process the next time you have an open position.
Seek Help From a Trusted Partner
From designing and disseminating job posts to processing applications and interviewing candidates, recruiting and hiring is a time-intensive process.

At Giant Voices, we can help fine-tune your recruitment strategy and offer staff support during the hiring process, so that you can bring in the right candidates for your open positions—and build your brand along the way.