While I don't travel much for work these days, I do appreciate when I have the opportunity to get out of our Giant headquarters and explore what's happening elsewhere in the world.
I am currently in Boston, MA for INBOUND 2014, HubSpot's annual conference where inbound marketing geniuses gather to learn something and connect regarding best practices in the industry.
I'm looking forward to hearing from acclaimed thought leaders like Simon Sinek, Guy Kawasaki and Malcolm Gladwell.

On my way to Boston, I read the second edition of "Inbound Marketing – Attract, Engage and Delight Customers Online," by the cofounders of HubSpot,
Brian Halligan and Dharmesh Shah.
It was an easy, meaningful read. A few things resonated with me that I want to share:
If you own, manage or market in a B2B business and you don't know the term "inbound" as it refers to marketing (not call centers), we need to talk.

If you're not engaged in social media marketing (especially LinkedIn marketing), there's still time to start.

Marketing and advertising effectiveness in today's environment is less about the size of your budget and more about the magnitude and caliber of the content you're creating.
At Giant Voices, every deliverable we execute for our clients ties back to content that helps our clients drive sales. It's not just about pretty pictures (although we do craft amazing strategic creative for our clients).
The same is true for you entrepreneurs, solopreneurs and marketers that report internally. If you are not thinking about inbound marketing as a successful lead generation strategy – about how you can drive sales through engaging, meaningful and educational content – you'd better start polishing your resume.
For those of you that know me personally, you know I'm a modest yet competitive woman. After reading "Inbound Marketing," I'm incredibly proud to say that we have a team of Giants that is strategically on target to help our Giant Clients reach their revenue ambitions.
My wicked-smart (I am channeling Boston) business partner, Pascha Apter, and I are on the right track with our investment in HubSpot. We are versed in the inbound methodology as part of a larger marketing strategy. We create compelling content. We help our Giant Clients strategize on the most appropriate channels to push messages out through. And, the best part: Our Giant Clients can measure and attribute their increase in sales to our actions.
That's truly a Giant accomplishment for our team.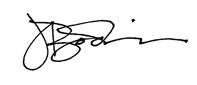 Lisa Bodine - Giant President

Want more marketing insights?
Request a complimentary email subscription to the Giant Voices marketing blog by clicking the button below. We'll give you friendly, practical marketing knowledge delivered conveniently to your inbox.


About the author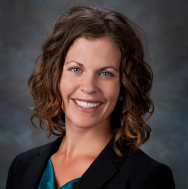 Lisa Bodine is the President of Giant Voices, Inc. Bodine has more than 15 years of sales and marketing experience assisting organizations enhance business development, manage public affairs and become more operationally and financially efficient in the Healthcare, Information Technology, Manufacturing and Non-profit sectors. Giant Voices, Inc. is the parent company of Giant Voices, Gizmoz Promotional Products and the Company's educational offering, Giant Academy.